April 17, 2015
»
The Deconstruction of Marriage
Gay marriage is not inclusive, it is yet another attempt at eliminating marriage as a social institution by deconstructing it until it no longer exists.

There are two ways to destroy a thing. You can either run it at while swinging a hammer with both hands or you can attack its structure until it no longer means anything.
…
The deconstruction of marriage is only a subset of the deconstruction of gender from a state of being to a state of mind. The decline of marriage was preceded by the deconstruction of gender roles and gay marriage is being succeeded by the destruction of gender as anything other than a voluntary identity, a costume that one puts on and takes off.

Destroying gender roles was a prerequisite to destroying gender. Each deconstruction leads naturally to the next deconstruction with no final destination except total deconstruction.
…
Deconstruction is a war against definitions, borders and parameters. It is a war against defining things by criminalizing the limitation of definitions. With inclusivity as the mandate, exclusivity, in marriage, or any other realm, quickly meets with social disapproval and then becomes a hate crime. If the social good is achieved only through maximum inclusivity and infinite tolerance, then any form of exclusivity, from property to person to ideas, is a selfish act that refuses the collective impulse to make all things into a common property with no lasting meaning or value.
And there you have it. Amazing how many current issues boil down to one final solution, eh?
The question on the table is whether the institutions that give us meaning will be allowed to retain that meaning. And that question is a matter of survival. Societies cannot survive without definitions. Peoples do not go on existing through the act of occupying space. The deconstruction of identity is also the destruction of people.

And that is what we are truly fighting against.
» BBC Airs Gay Rights Documentary Promoting Child Sex Advocate
If you don't like it, express your objections now. In 5 years you will be denounced as a bigot for not revering perverts who molest children. In terms of social decay and the mainstreaming of psychosexual sickness, it is a shorter jump from here to there than it was from just a few years ago to where we are now.
If this doesn't make your trigger finger twitch …

»
Obama's not the only problem — after all, the American people elected him
Blaming the prince of the fools should not blind anyone to the vast confederacy of fools that made him their prince.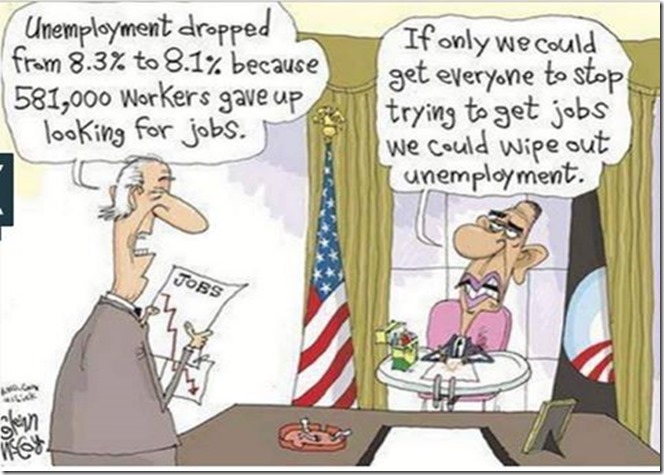 »
Abortion, capital punishment and the left's malleable morality
On April 29, 2014, the State of Oklahoma executed a vicious and unrepentant rapist and murderer …
The left, predictably, went five shades of bat****.

… there isn't a requirement that an condemned criminal not suffer pain. There is only a requirement that they die

….
But, when a state tries to ensure that an innocent child, condemned to death by abortion without any legal process whatsoever, does not suffer a prolonged, horrifying, and painful death, the same collection of assclowns are up in arms.
What we see on the left is a set of rapidly shifting goalposts in terms of what passes for their morality. A condemned killer's execution is protracted– horror. An innocent child, one that can feel pain, is gradually dismembered — Constitutional right. A pizza place will serve homosexuals but not cater a hypothetical homosexual "wedding" — horror. A corporate CEO is driven from his job because he supports traditional marriage — serves the bigot right. Restrict abortion — war on women!11!! Pitch your baby in a dumpster — martyr. With the left morality only exists to the extent that it supports their desired outcome. If you think you can bargain with these fascists and not eventually end up in an actual or figurative re-education camp you are sadly mistaken.
» President Barack Obama's Complete List of Historic Firsts
» Timeline of Key Events Surrounding IRS Targeting of Conservative Groups
» Sarah Silverman Admits She Made Up a Wage-Gap Story, Then Calls Critics 'Maniacs'
» Is Race Following Gender in Becoming a 'Fluid' Identity Construct?
» Provocative Weakness Forces UK, Japan to Scramble Jets
»
Muslim "Refugees" to Europe Threw Christian Passengers Overboard
The media is forever weeping and wailing over the plight of the swarms of Muslim migrants invading Italy and the rest of Europe. We just got through stories about how the poor oppressed migrants are drowning.

Here's a literal truth about who they are and what they intend to do to Europe.
»
The Romance of Poverty
Who are these unnamed sources who worry deeply about the charm of poverty degrading into the soulless maw of capitalist enterprise? The left speaks of poverty with the same fervent attachment with which a lover speaks of his partner's quirks. Poverty is charming. Poverty ennobles. Poverty is Mimi from "La Boheme," Fantine from "Les Miserables," Che Guevara (the icon, not the mass murderer) and Gandhi (the icon, not the shamanistic wife beater). Poverty is artists struggling for their bread while crafting masterpieces.

And poverty is equality.
»
Shrillary's "Ordinary Iowans" Were Democrat Plants
Shrillary hates normal Americans and assumes that the more clearly we see her the more we will hate her back. That's why she won't let regular people come near, where they could ask embarrassing questions.
» More than 2 MILLION of Hillary Clinton's Twitter followers are fake or never tweet – and she's already under fire for 'buying' fake Facebook fans
» Hillary Clinton, who makes 5 times more money per 90-minute speech than the average American worker makes in a year, is complaining that CEOs make too much money. Isn't that cute?
» Sharp observation on Hillary: "We've never seen her get a burrito before."

~~ Earl of Taint : The 2015 Hillary Iowa Road Trip Is Brought To You By…
»
Nancy Pelosi: It's okay that Hillary Clinton voted for the Iraq war cause she's a woman
What's funny about this is Pelosi keeps catching herself say, "Hillary Clinton is a woman…yes, she's a woman…oh and also she's very qualified! Did I mention she's a woman?" But then she can't actually list anything that makes her qualified, other than the fact that she's a woman, which doesn't qualify her for anything other than being something Bill Clinton was interested in at some point.
»
Sitzpinklers and Fifty Shades of Grey
Progressives believe that their vision of utopia is inevitable. If they are right, one day all men will be sitzpinklers. The willingness of some men to vote for Obama indicates that we are already well on our way.
April 17th, 2015 under Uncategorized.